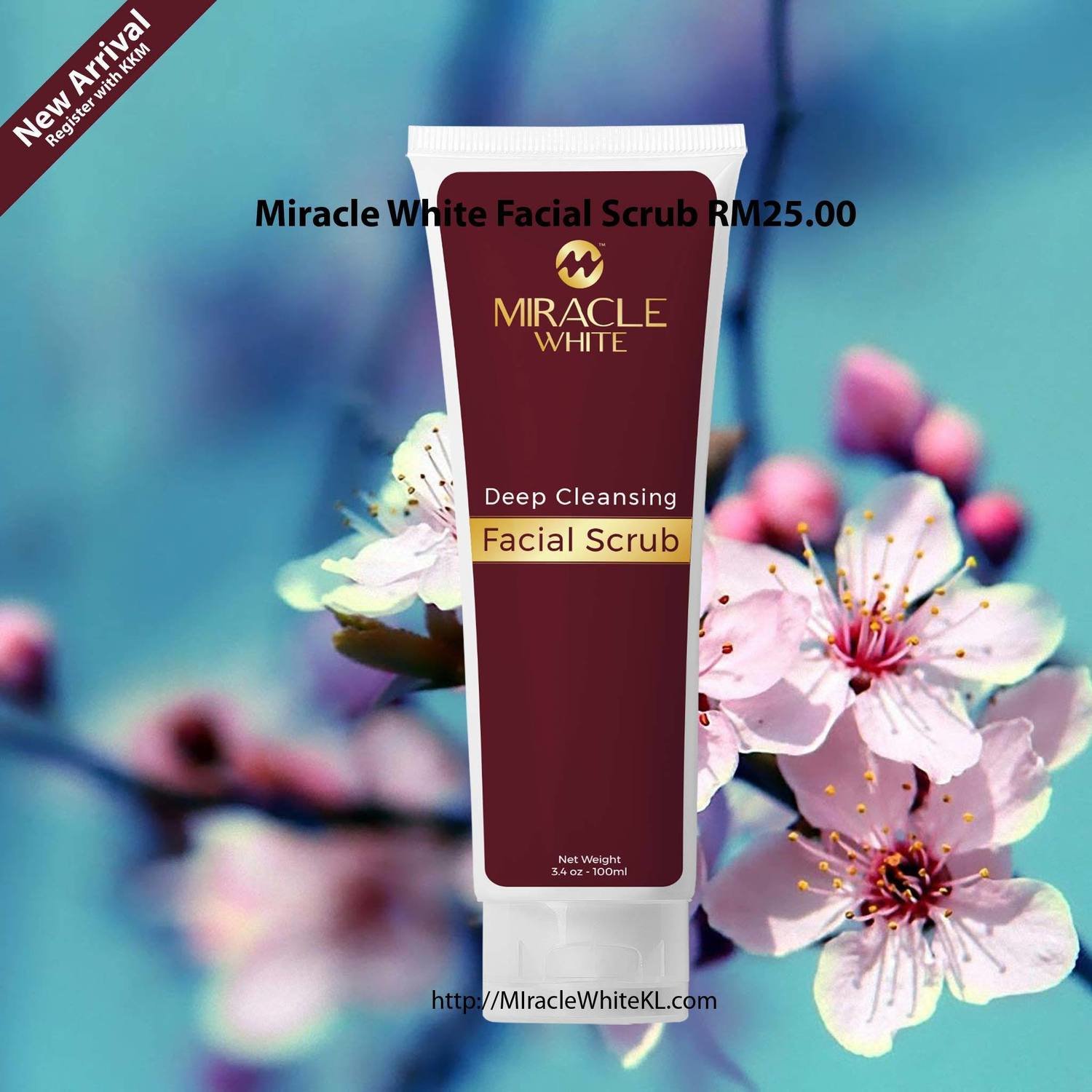 Miracle White Facial Scrub
SKU MW-005
Product Details
WEIGHT : 200 ml
PRICE : RM 25.00
Miracle White Facial Scrub was designed to perform better than excellent. It's exfoliating strength makes your skin the perfect canvas for any treatments you want to apply afterwards. It works wonders on blackheads while removing dead skin. This special scrub is sure to provide a real deep-clean feeling that leaves your skin feeling so soft and smooth.
Benefits:
1. Removes blackheads
2. Removes dead skin
3. High exfoliating strength
4. Cleans pores
5. Clean & hydrated
6. Brighter & fresher
Usage Direction:
1. Rinse face with water
2. Apply few drops on palm
3. Massage face in a circular direction
4. Rinse away foamy lather thoroughly
5. For best results use twice a week
Main Ingredients:
1. Berries
2. Coconut Oil
3. FD & C Green
4. Cocamide
Other Ingredients:
Sodium Laureth Sulfate, Disodium Laureth Sulfosuccinate, Polysorbate 20, Acrylates Copolymer, Glycerin, Polethlene Beads, Titanium Dioxide, DM Hydantin, Citric Acid.
Save this product for later