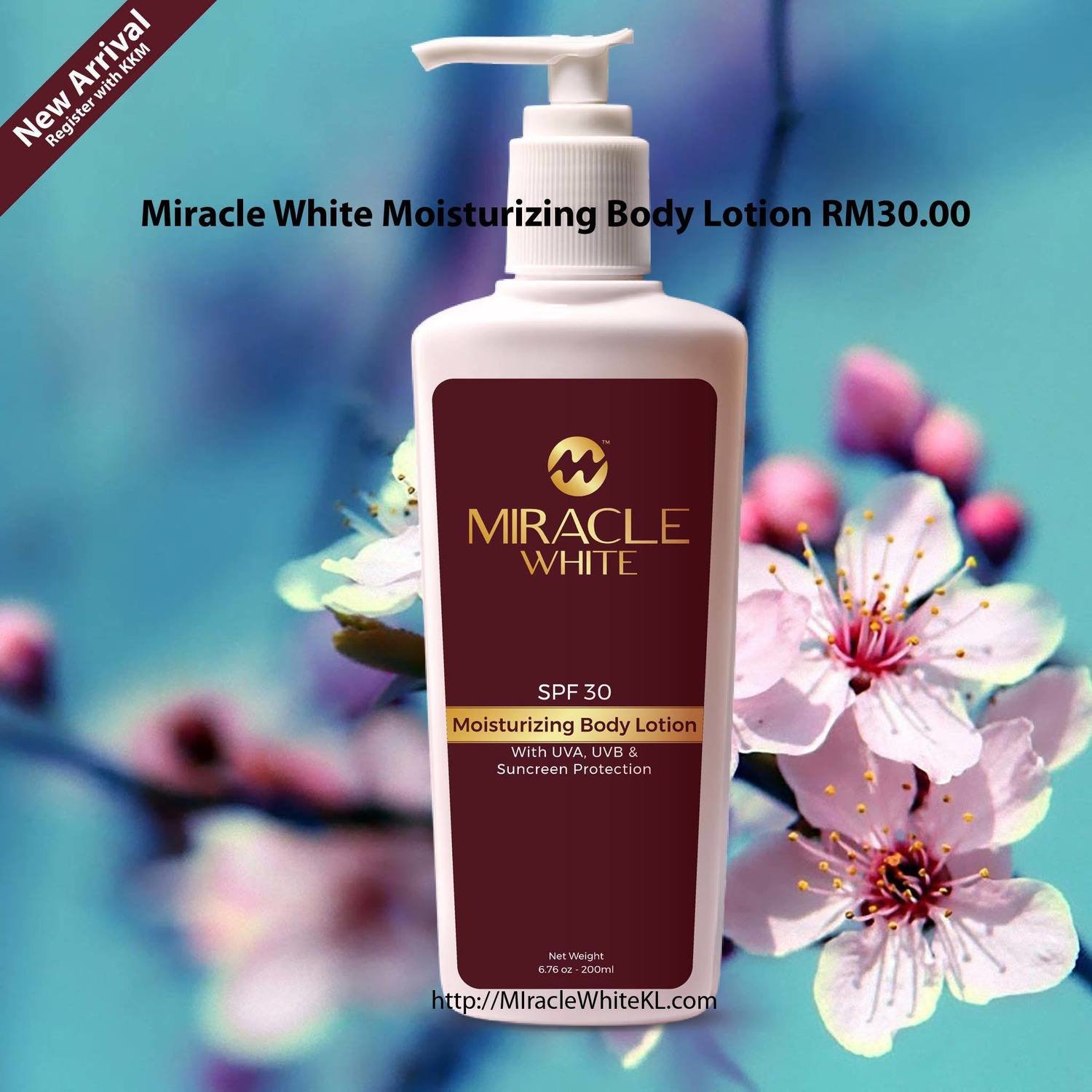 Miracle White Moisturizing Body Lotion
SKU MW-004
Product Details
WEIGHT : 200 ml
PRICE : RM 30.00
All New Miracle White Moisturizing Body Lotion containing SPF 30 protects you from UVA, UVB and sun rays throughout the year. Aqua in the Miracle White Moisturizing Lotion helps with prolonged hydration in the skin and avoids dryness. Rich with Vitamins E and B5, Miracle White Moisturizing Lotion nurtures the skin tone and texture.
Benefits:
1. Long lasting sun protection
2. Reduces sun allergies
3. Evens skin tone
4. Prevents wrinkles
5. Increases skin hydration
6. Reduces skin pigmentation
Usage Direction:
1. Apply thoroughly to skin
2. Use daily as body moisturizer
3. Works best as protection from sun rays
Main Ingredients:
1. SPF 30
2. Carbomer
3. Aloe Vera
4. Mineral Oil
5. Vitamin E and B5
Other Ingredients:
Aqua, Carbopol 940, Disodium EDTA, Glycerine 99.5 USP, 4-Hydroxybenzoic Acid Methyl Ester, 4-Hydroxybenzoic Acid Propyl Ester, Avobenzone, Titanium Dioxide, Cetyl, Stearic Acid, GMS, GMS A/S, Crodex A, Snow White Pet, Jelly, Triethanolamine 99%, Hydentoin, Fragrance.
Save this product for later