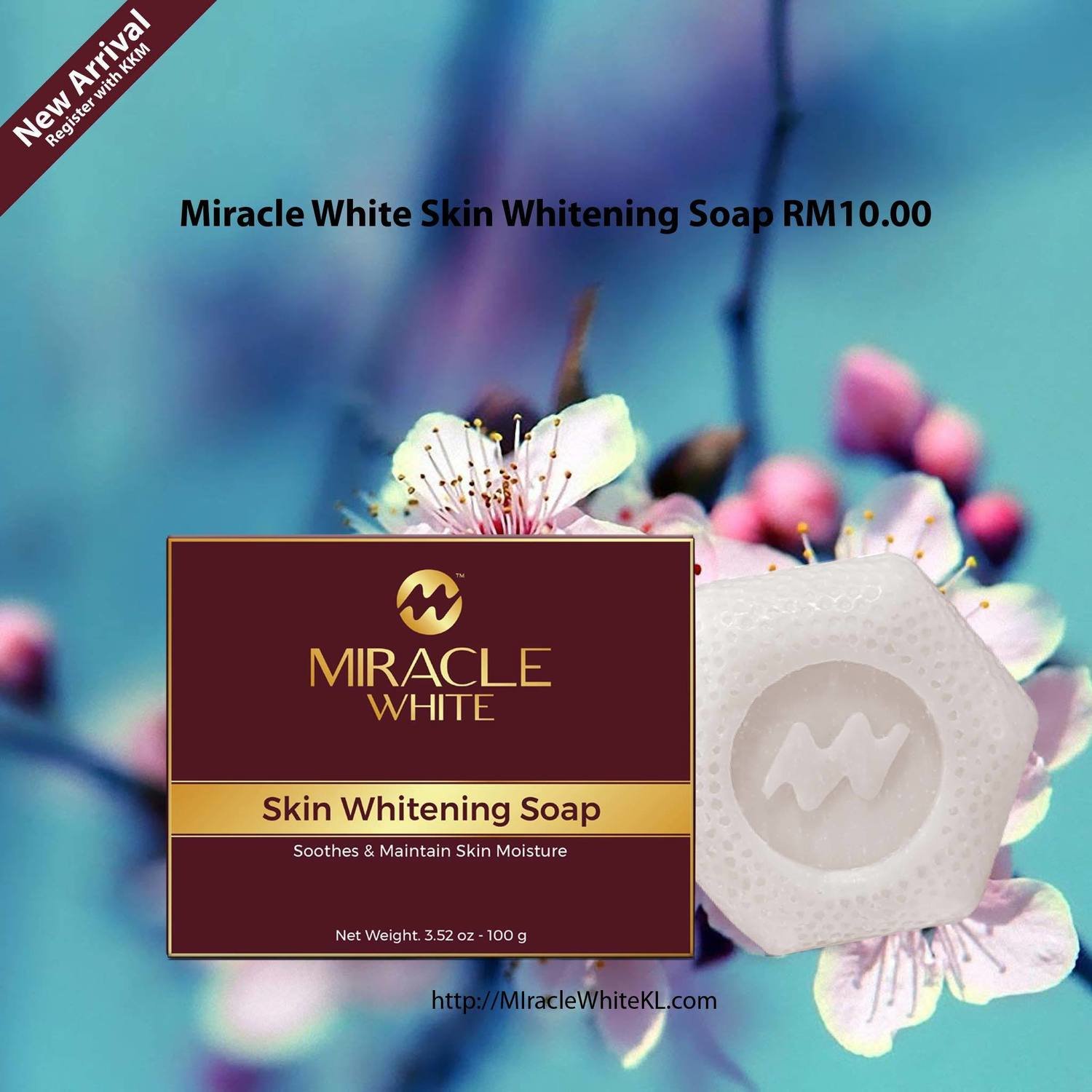 Miracle White Skin Whitening Soap
SKU MW-003
Product Details
WEIGHT : 100 g
PRICE : RM 10.00
Miracle White Skin Whitening Soap nurtures whiteness to your skin while also preserving the skin texture. This palm and coconut oil based soap provides extra softness to your skin and gives you a flawless complexion. Miracle White Skin Whitening Soap is the best for all seasons and for all reasons.
Benefits:
1. Reduces pigmentation
2. Treats acne scars
3. Treats extra oily skin
4. Increases skin softness
5. Provides natural skin glow
Usage Direction:
1.Take soap and lather in the hands.
2.Then apply the foam to your face and body, leave on for about two minutes.
3.Rinse thoroughly with warm water and pat dry
Main Ingredients:
1. Coconut Oil
2. Castor Oil
3. Palm Oil
4. Deionized Water
Other INgredients:
Phenethyl, Aqua, Polyamino Sugar Condensate, Sodium Lactate, Titanium Dioxide, Methylparaben, Proplylparabern, DMDM Hydration, Cetyl, Fragrance.
Save this product for later